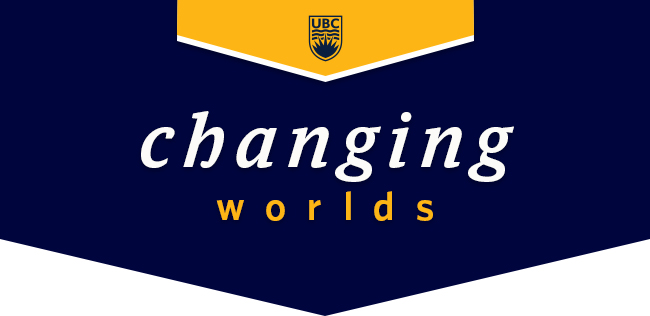 your support, their stories,
our future

UBC students are ready
to make a difference—thanks to you
Thank you for giving your support to UBC students! The positive impact your generosity makes is profound and far-reaching—helping our students, and all the people whose lives they will affect.

In fact, your impact has been so great we have expanded our goal for the UBC Blue & Gold Campaign for Students from $100 million to $200 million for student support.

Your generosity has shown us that we can help even more students succeed. Below are just a few of the amazing students whose lives have been impacted by your choice to support them.

Thank you for helping to change their world, so they can change ours.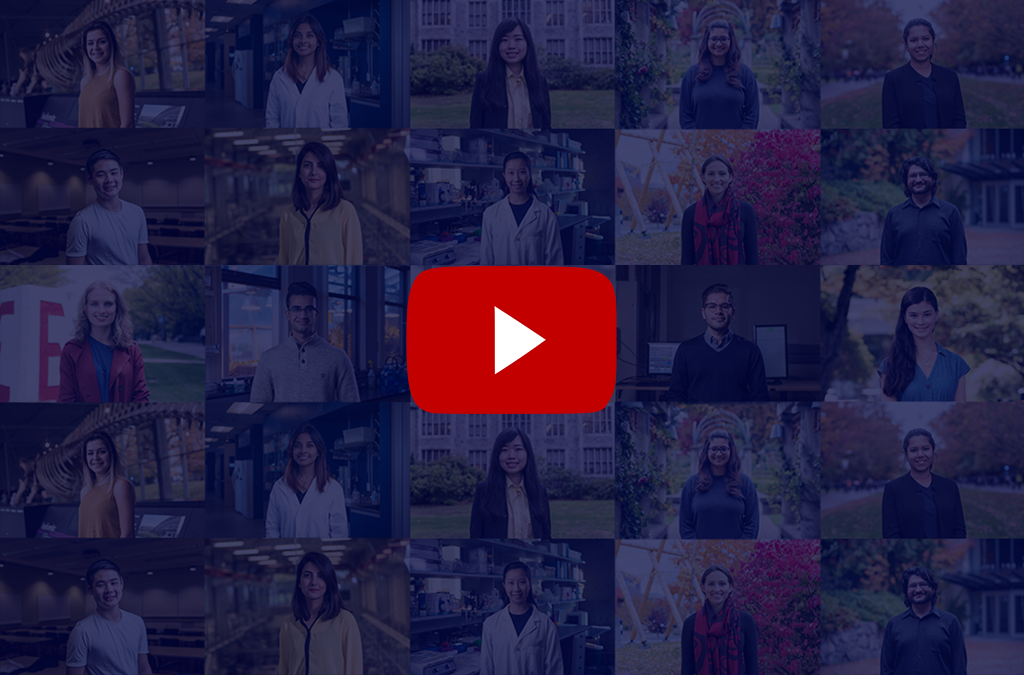 "My hope for the future is to find treatments that improve the quality of life for people with rare brain diseases such as Parkinson's.

"Receiving this award made me realize the incredible generosity and humanity behind it. I am humbled and fueled with a greater desire to make every cent worth it—by making the most of my education and striving to be the best student I can."

– Hannah Le Bouder
2nd Year, Faculty of Science

"Donor support allowed me to get involved in projects that are bringing drinking water solutions to places in BC that have never had safe clean water.

"I want to say thank you to the donors for allowing us the opportunity to pursue our passions, to use research from the lab to develop real applications, and to bring solutions to the people of the world to make it a better place."

– Karl Zimmerman
PhD, Faculty of Applied Science

"My dream is to improve air quality, and to improve treatments for diseases caused by air pollution.

"The scholarship was the only reason I could afford to come to UBC. It moved my dreams from thinking about my small community in Uganda to thinking about the world as well. It was a life-changing moment. It meant so much to me that people who were more than 10,000 miles away from me believed in me so much they were willing to invest in my future."

– Juma Orach
2nd Year, MSc Science, Experimental Medicine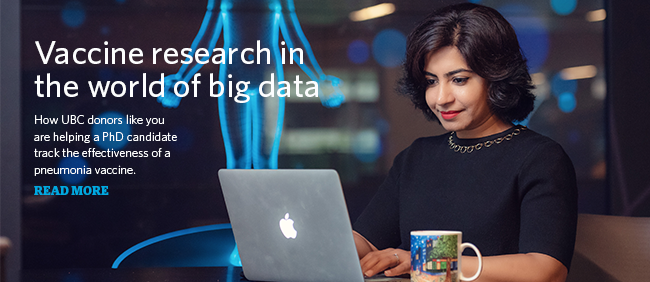 Your support makes it possible




The Legacy of a Scottish Pioneer

Andrew Clunas passed away half a century ago, but his constant championing of the importance of education has reached across the generations to benefit students in the Okanagan School of Education.
READ MORE




Where the Forest is the Classroom

How donors to the Forestry Field School fund are providing the opportunity to learn and work in a real world context, while exploring BC's diverse ecosystems.
READ MORE




Honouring a Legacy of Innovation

The Dorothy Somerset Memorial Scholarship helped UBC student Kimira Bhikum break new ground in 21st century theatre set design.
READ MORE