It's Yours: 2018 Impact of Giving
Thank you very much for your contributions to students, faculty, programs and resources at UBC over the past year. Your support helps more than UBC – it will create future leaders and leading research that will improve quality of life in BC and beyond. Learn more about the impact donors have at UBC in this year's Impact of Giving.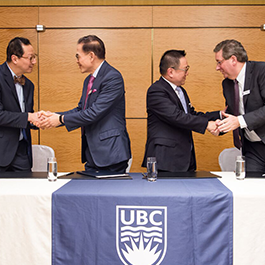 Healthy aging research at UBC expands with $24-million gift
"My wish is for everybody to live long and die peacefully." Alumnus Edwin Leong is hoping to expand research aimed at helping people live longer and enjoy a better quality of life in their later years.
Djavad Mowafaghian Foundation makes first gift to Blue & Gold Campaign for Students
"Ensuring children are healthy and educated today will prepare them to be the leaders of tomorrow." This guiding principle was the impetus behind the Djavad Mowafaghian Foundation's recent gift to establish a Presidential Scholar Award at UBC.



Making University accessible

How an Indigenous book collection and a bursary are working towards helping people respect and understand each other better: Richard Ingram's childhood in Hazelton, BC, is inspiring him to make UBC Okanagan a strong community hub.




Fighting Fire with Fire

UBC Student Kelsey Copes-Gerbitz is tackling the issue of BC's wildfires – but it's donor support that makes her work to save communities and livelihoods in BC possible.




A New Advocate in the Downtown Eastside

"The clinic inspired the idea that I could do something as a lawyer that wasn't typical." Articling student Christopher Hiebert talks about his work at the Indigenous Community Legal Clinic in the era of reconciliation – work made possible by donors Mark Gervin and the Law Foundation of British Columbia.
UBC appoints Heather McCaw, Vice-President, Development and Alumni Engagement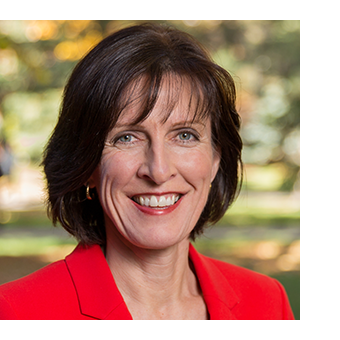 UBC alumna Heather McCaw brings 30 years of experience in fundraising and strategic business partnerships to her new role as UBC's Vice-President, Development and Alumni Engagement. Her appointment for a five-year term begins this fall.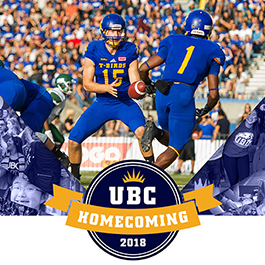 You're Invited! Homecoming 2018
This year's Homecoming is September 22 – and all alumni, donors, and friends of UBC are invited to join us for a fun-filled day of attractions, family fun, and a BBQ, topped off with the UBC Thunderbirds playing the University of Calgary Dinos!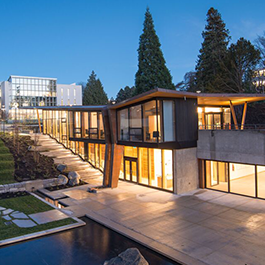 UBC News: Indian Residential School History and Dialogue Centre opens in Vancouver
"It is my hope that people take advantage of this centre and educate themselves so that we can all have a better understanding and help create a brighter future for generations to come," Cindy Tom-Lindley was one of many residential school students who spoke at the opening of the IRSHDC in April.
The online Donor Lounge: your concierge for the best and brightest of UBC. Grab a coffee, settle in for a read, come back and visit often as we curate for you UBC's most exciting news, events, social media, and more.

https://give.ubc.ca/donor-hub/