About Jordan Burke
Dr. Jordan Burke's boisterous good nature was a fixture at UBC's Faculty of Forestry for nearly eight years, beginning in 2012 after he completed his MSc at the University of Georgia. First as a PhD student, then as a postdoctoral fellow, Jordan shared his love of beetles and science with everyone he met — sometimes at great length, but always with a great sense of humour.
Often accompanied by his trusty canine sidekick, Cody, Jordan could be found analyzing beetles in the Forest Insect Disturbance Ecology Laboratory; buried waist-deep in snow chopping down trees in BC or Alberta; or sometimes just relaxing with a good beer and music. (He was, to put it mildly, an expert at relaxation.) Above all, though, teaching gave him the most fulfillment. He loved encouraging students to discover their passions both inside and outside academia.
Deeply kind, enthusiastic, opinionated, and hilarious, Jordan never lost the mischievous qualities of his somewhat misspent youth. He was a beloved friend, colleague, and teacher to many at UBC and beyond, and his legacy of intellectual curiosity and kindness will live on through them.
While a postdoc, Jordan found and married the love of his life, Caleigh Minshall. They were devoted to each other. At age 36, Jordan died of cancer on July 14, 2019. He is survived by his wife, mother and step-father, father and step-mother, and sister. We love him still.
Read More
The impact of your support
To honour Jordan's life and passion for forestry, his family, friends and colleagues established a scholarship in his memory. Your gift will pay tribute to Jordan by supporting outstanding graduate students in the Faculty of Forestry who have demonstrated a passion for teaching in their roles as Teaching Assistants.
Update on award recipients
2021 David Moulton
2021 Jen Baron
2020 Sophie Nitoslawski
2020 Stefanie Lane
2019 Kathleen Coupland
2019 Stefanie Lane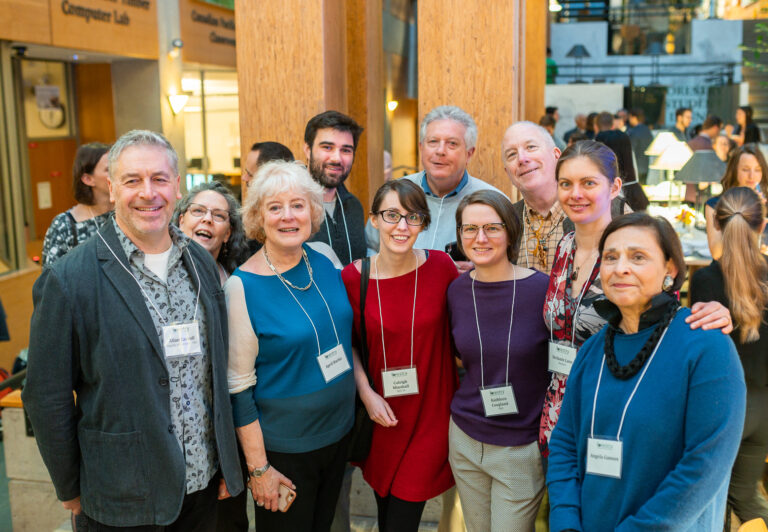 Hauling boxes out of a moving truck with her husband and new lab mates, UBC Forestry PhD candidate Stefanie Lane heard about a man whose reputation for compassion she would go on to model in her own work. Where the Waters Meet | UBC Forestry
Read More
Josef Budniakiewicz in memory of Jordan Burke