About Jordan Burke
Dr. Jordan Burke's boisterous good nature was a fixture at UBC's Faculty of Forestry for nearly eight years, beginning in 2012 after he completed his MSc at the University of Georgia. First as a PhD student, then as a postdoctoral fellow, Jordan shared his love of beetles and science with everyone he met — sometimes at great length, but always with a great sense of humour.
Often accompanied by his trusty canine sidekick, Cody, Jordan could be found analyzing beetles in the Forest Insect Disturbance Ecology Laboratory; buried waist-deep in snow chopping down trees in BC or Alberta; or sometimes just relaxing with a good beer and music. (He was, to put it mildly, an expert at relaxation.) Above all, though, teaching gave him the most fulfillment. He loved encouraging students to discover their passions both inside and outside academia.
Deeply kind, enthusiastic, opinionated, and hilarious, Jordan never lost the mischievous qualities of his somewhat misspent youth. He was a beloved friend, colleague, and teacher to many at UBC and beyond, and his legacy of intellectual curiosity and kindness will live on through them.
While a postdoc, Jordan found and married the love of his life, Caleigh Minshall. They were devoted to each other. At age 36, Jordan died of cancer on July 14, 2019. He is survived by his wife, mother and step-father, father and step-mother, and sister. We love him still.
Read More
The impact of your support
To honour Jordan's life and passion for teaching in Forestry, and his enthusiastic energy and unwavering ability to encourage students and colleagues, his family, friends and colleagues established a scholarship in his memory in 2019. Since then, it has been awarded annually to outstanding graduate students who shared Jordan's passion and commitment as Teaching Assistants (TAs). Your gift today will allow the Faculty of Forestry to continue to pay tribute to Jordan's legacy by supporting graduate students passionate in their pursuit to become inspiring and motivating forestry educators, just like Jordan.
Amplifying impact: Reflections from Award Recipients
2022 Award Recipient – Kate Peterson, BSc Environment Studies and Sciences in Forest Ecology, MSc in Forestry, PhD in Forestry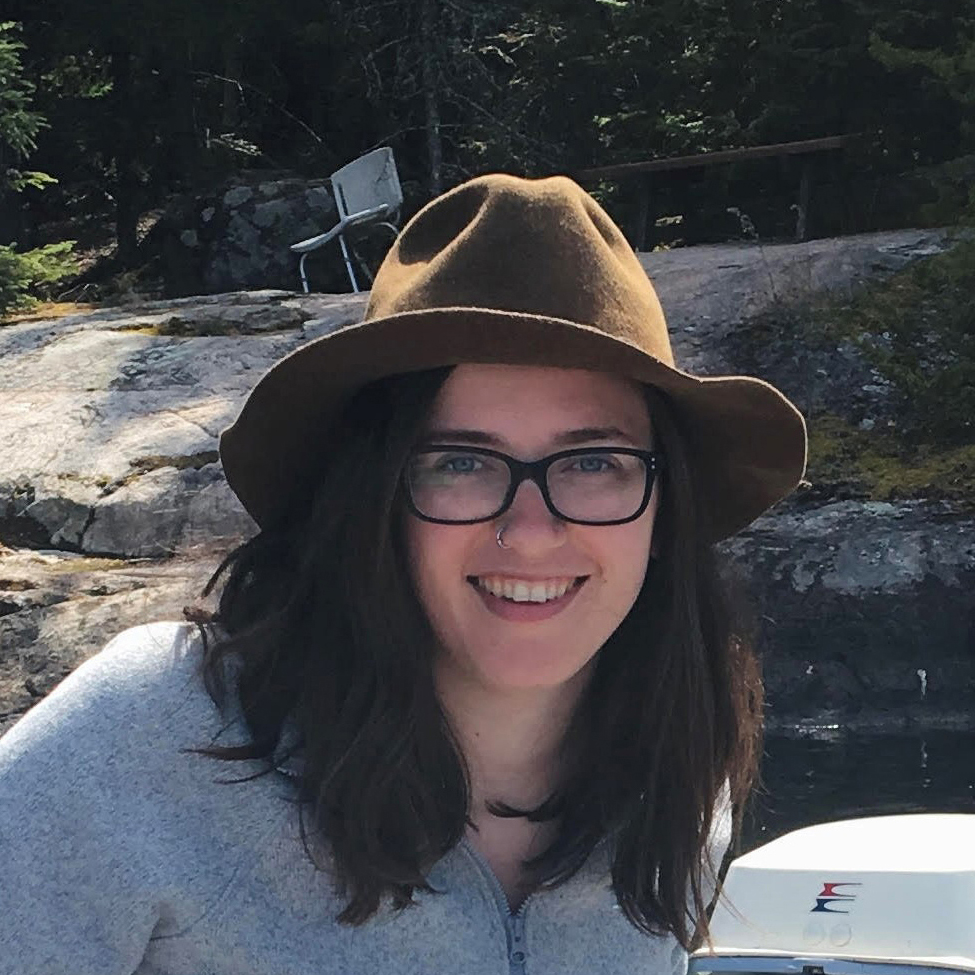 Kate is a PhD candidate. She is currently working towards completing her research that focuses on linking climate transfer functions and growth and yield models to project climate change impacts on lodgepole pine in BC forests. She is also continuing her TA role in the upcoming fall semester at UBC Forestry.
"Although I did not have the privilege of meeting Jordan, his name has been frequently brought up during my time at UBC. Every reference to Jordan mentions his kindness, authenticity, and exceptional teaching skills. I have witnessed the profound impact of Jordan's contributions to UBC, which serves as an inspiration to me and so many others.
I am so honoured to have been selected as a recipient of this award. Jordan was a remarkable person, and to be recognized as a contributor to his enduring legacy is an extremely meaningful achievement. He constantly reminds me that teaching assistants can have an impact on the lives of those around us, even when we may not be aware of it. Receiving this award has helped me continually improve and adapt my approach to teaching by reminding me of the importance of what we do. It also motivated me to work hard to foster the same positive atmosphere of learning and support for my students that Jordan created." – Kate Peterson
2022 Award Recipient – Hunter Rigatti, BSc in Forest Resource Management, MSc in Forestry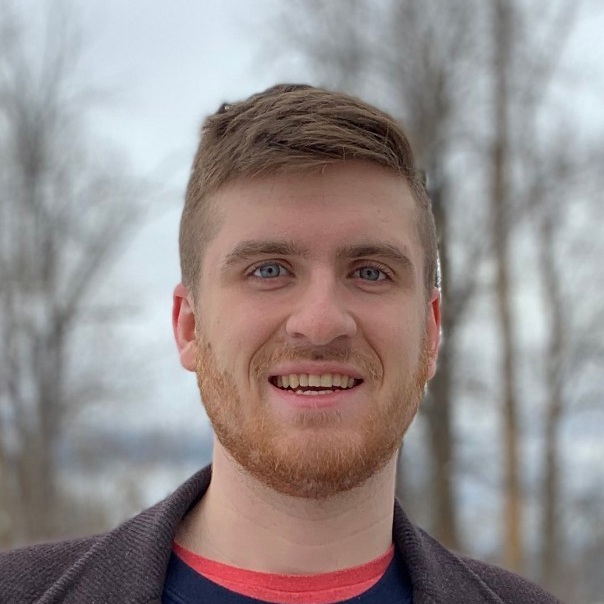 Hunter completed his Bachelor of Science in Forest Resource Management and is currently a Masters student conducting research on forest hydrology and working as a TA at UBC Forestry.
"I never had the pleasure of meeting Jordan, who was an amazing educator through his dedication and internal motivation to help make his students, our faculty, and world better every single day. As a teaching assistant myself, I can see that Jordan's efforts were not recognized nearly enough. That is why the award is so impactful, it provides affirmation for deserving teaching assistants like Jordan.
My mom is also an educator, who taught grade one at the start of the pandemic. She was really stressful dealing with technology issues and trying to get 6- and 7-Year-olds to engage. At the end of the school year, all of her students and their parents surprised her with a small gift at a nearby park. My mom tried to give a speech expressing her gratitude, but no one could hear her through the tears of happiness. When I learned that I received this award, I was as emotional as my mom in that park. It is hard to express just how powerful it is to know that others are aware of the positive impact of my teaching efforts. It reassured that my late nights and stressful days to help students encounter inspiring educational experience during pandemic interruptions were well worth it." – Hunter Rigatti
2021 Award Recipient – David Moulton, BSc Zoology and Environmental Science, MS Marine Biology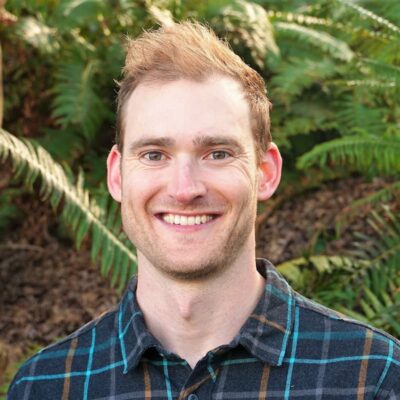 David is currently a teaching assistant for UBC Forestry's Fish Conservation and Management course, and is working toward completing his PhD research on stressors affecting the spawning migration of Fraser River sockeye salmon.
"I had the privilege of meeting Jordan shortly after starting my PhD in 2017. As a teacher, his enthusiasm, empathy and people skills shone through. It is an honour to be a recipient of a teaching award with his namesake because enthusiasm and empathy are two traits that I hope to always embody in my teaching practice. Receiving the award has benefited me through funds and by making me more competitive as a candidate for teaching jobs. However, the main benefit has come from the validation that extra efforts to improve the student learning experience are recognized and valued. This gives me even more motivation to continue my professional development and implementation of teaching innovations that benefit students, and I think the existence of this competitive award has a similar effect on other TAs in the Faculty." – David Moulton
2021 Award Recipient – Jen Baron, BSc, HSp Environmental Science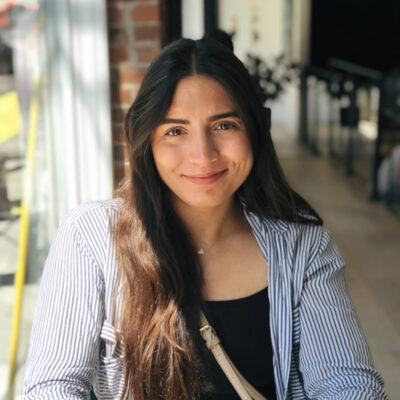 Jen is currently a PhD candidate in the Department of Forest and Conservation Sciences at UBC Forestry, as well as a sessional instructor in the Department of Forest Resources Management and a fire ecologist with R.W. Gray Consulting Ltd.
"Many TAs at UBC Forestry exceed expectations, taking workshops and courses to advance their teaching practice; exploring novel and engaging pedagogical methods; taking over courses during unanticipated instructor absences; and seeking out grants and programs to develop and re-design courses. Most importantly, TAs represent the spirit of the Jordan Burke Award by connecting with and supporting their students. The visibility of award recipients within the UBC Forestry community indicates that graduate teaching assistants are seen and valued, and that Jordan's legacy remains strong. I feel very grateful to have been selected for the award, and feel a particular sense of responsibility to honor his memory as a recipient." – Jen Baron
2019 & 2020 Award Recipient – Stefanie Lane, BSc Biology in Botany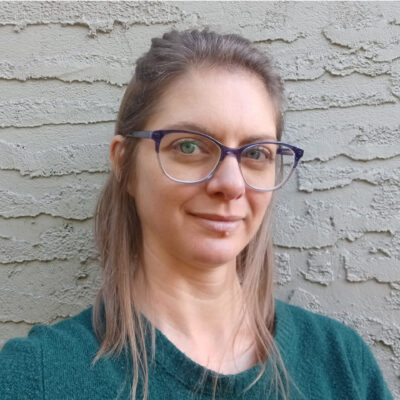 Stefanie is currently pursuing a PhD in Forest and Conservation Science and works as a restoration and research lead with Project Watershed, managing tidal forests, wetlands, eelgrass and kelp projects, as well as building organizational capacity for research to better inform restoration strategies.
"I am deeply honoured to have received this award twice. My impression from his many friends and family was that he was a generous, compassionate soul who would extend his support in any way possible to help a fellow student or peer. I feel the award seeks to recognize those attributes, and I aspire to strengthen those traits as I move forward in my career.
One of the benefits that I received from this award was an awareness of just how big of a difference a TA can make. I love teaching and love learning, but it wasn't until I pursued the award that I came to realize how much of an impact I had on students. The undergrads and grad students that we see around us are the workforce of our generation. We may not work for the same organization, but we are in the same professional network. By developing skills in ourselves and each other, we can best support a strong and resilient society in the coming decades." – Stefanie Lane
Hauling boxes out of a moving truck with her husband and new lab mates, Stefanie Lane also shared how she heard about Jordan whose reputation for compassion she would go on to model in her own work. Where the Waters Meet | UBC Forestry
2019 Award Recipient – Kathleen Coupland, B.Sc. in Environmental Sciences with a Minor in Classical Studies, Master of Sustainable Forest Management (MSFM), PhD in Forestry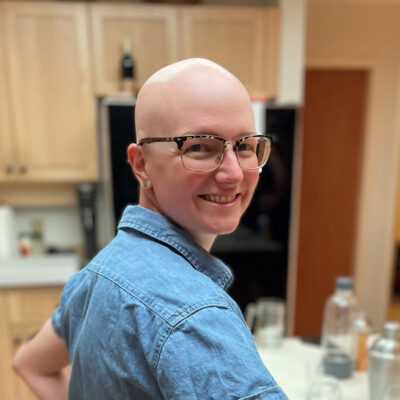 Kathleen is a coordinator with the UBC Forestry Master of Geomatics for Environmental Management (MGEM) program and a postdoctoral fellow conducting research into the inclusion of carbon in landscape-level forest harvesting optimization models.
"I remember Jordan from my time in the MSFM program. He had this infectious enthusiasm that made everyone excited about the topic. In his classes, you always were left with thoughts like: 'why isn't everyone as excited about this?' He just made you want to learn more. As the inaugural winner of this award, it felt almost surreal to me that I was being put into the same class as Jordan. The easy confidence he had in the classroom and his ability to command a room was memorable. It felt really special to be grouped with Jordan. Since I received the award right before the pandemic started and all courses were shifted online, it really gave me the confidence to tackle this new shifting reality head on. Just months after the award, I was hired into my current staff position with the MGEM cohort. While I wasn't a TA, I am highly involved with the group. I remember Jordan was always quick to share stories, which is something that I try to do in my teaching and student support." – Kathleen Coupland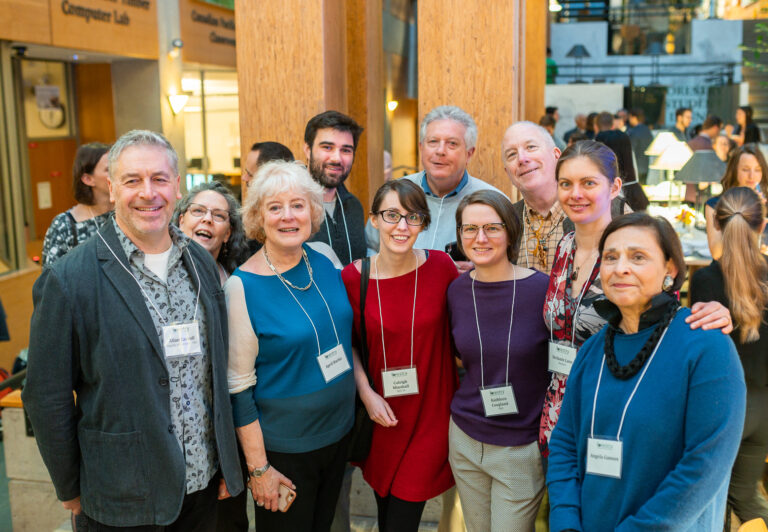 Read More
Alexandra Knezo & Corey Jones

Allan Carroll and Shannon Macey

Andrea Hefty and Jamison Scholer