About Matthew Yip
Matthew Yip was one of the top students in the UBC-O Faculty of Engineering class, graduating in 2015. He was a man who strived for excellence in every aspect of his life. Whether it be in the many sports he competed in, his education or his work, Matt gave it his all.
He had an insatiable sense of adventure and lived life to the fullest. In his short years he became certified as an Advanced Scuba Diver, dove the Great Barrier Reef, jumped out of a perfectly good airplane, and drove a dog sled on the Alaskan tundra. Even larger than his love of adventure was Matt's love for those close to him. While Matt made many people feel liked, he made a chosen few feel deeply loved. Matt truly lived for his friends and family, always putting their happiness before his own.
Matt struggled with depression and died by suicide at the age of 23. He received all available support—from family doctors, psychiatrists, counsellors, medication and the undying love and support from his family, fiancée and friends—but he could not be saved. His memory lives on through his parents, Chuck and Cindy Yip, his sister, Ashley Yip, his fiancée, Kaylin Westbrook, and through the lives of many others who he touched.
The impact of your support
In Matt's memory, his family have established the Matthew Yip Memorial Fund at UBC Okanagan.
Your gift will pay tribute to Matt's life, by supporting UBC students and initiatives that create sustainable, meaningful impacts for people living with depression or anxiety.
Recipient – Ali Caldwell
"I am currently working for ARC Programs as a School Based Mental Health Clinician, supporting high school students experiencing mental health challenges. It is an honour to have received the Matthew Yip Memorial Award, and it supported me greatly in completing my education. Although at a different time, I grew up in the same community as Matthew and attended the same schools. I now work at Kelowna Secondary School, where we both graduated, and I am so humbled and thankful to be able to work in the community we grew up in. I hope to continue to support youth and advocate for increased accessibility to services. My sincerest thanks to the Yip family and everyone else who has contributed to this award."
– Ali Caldwell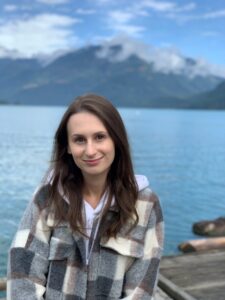 Recipient – Jenna Pybus, BCYC, MSW
Jenna is currently working with CMHA Kelowna as a Mental Health and Substance Use Specialist supporting youth, young adults, and older adults in recovery.
"Receiving the Matthew Yip Award has been particularly close to my heart as I am also a KSS High School Graduate who has returned to Kelowna to work in my home community. I have been working with youth and young adults impacted by mental health challenges and substance use for a number of years in healthcare and in non-profit and I hope to continue to strive for ongoing development in these areas and have a positive impact on changing the narrative around mental health and advocating for accessible support."
– Jenna Pybus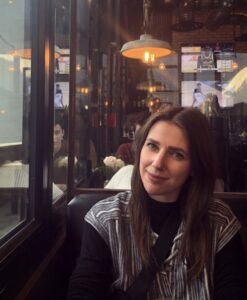 Recipient – Sara Kolomejac
"Having been nominated for this award I am thankful and humbled. My dream is to become a child and youth mental health clinician and advocate. The financial support this award has given me helps move me along this journey. Thank you to those who believe in me. Thank you to the amazing youth I continue to work and support."
– Sara Kolomejac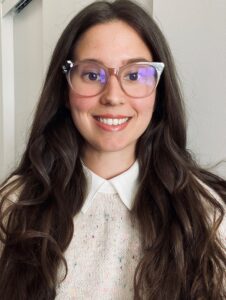 Recipient – Jessica Hanson BA'11 BEd '14 MSW '19
Masters of Social Work graduate Jessica Hanson was the second recipient of the Matthew Yip Memorial Award for Outstanding Field Training in Social Work in 2019. Today Jessica works full time at the Heartwood Centre for women, a BC Mental Health & Substance Use Service supporting women and transgendered women who receive recovery from substance use.
"Being the recipient of the Matthew Yip award was a humbling experience. It highlights the impact that mental illness has on the individual, on families and on communities. My passion for supporting individuals with mental illness was solidified during my MSW and I am grateful to be able to engage in this work every day."
– Jessica Hanson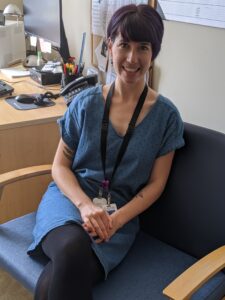 Inaugural Recipient – Zarka Stojanovic
Zarka Stojanovic, MSW '18 is the inaugural recipient of the Matthew Yip Memorial Award for Outstanding Field Training in Social Work. This award is bestowed to an outstanding graduate students in the Masters of Social Work program who has achieved excellence in a field placement with a focus on mental-health issues.
"I am grateful for the financial support this award has provided my education, but even more grateful that it validated my life-long commitment to helping people who struggle with mental health."
– Zarka Stojanovic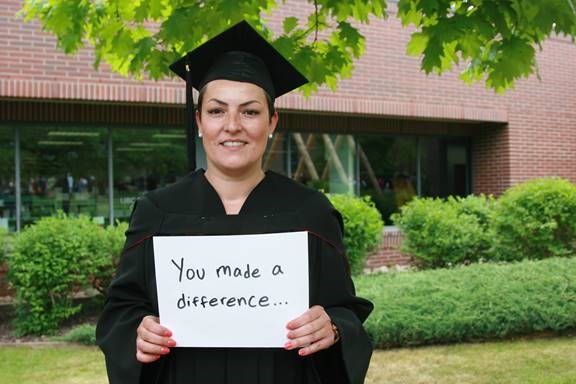 Read More