About Cara Adensamer
Cara's journey at UBC lasted only one year, having successfully completed her first year of studies. During this time, she excelled in experiencing student life both through her studies at the Sauder School of Business and through her active participation in the Alpha Delta Pi sorority. While Cara was exceptionally hard-working and dedicated to her studies, she also found time to help others though her sorority and be a friend to all.
Cara grew up in the Kitsilano neighbourhood of Vancouver and had many friends who joined her to study at UBC. While at UBC, Cara made new friends through her studies and Panhellenic involvement and touched many lives.
The impact of your support
Cara Adensamer is remembered as a bright young student who excelled academically, was a good friend and support to others, and made it a priority to give back to her community.
Your gift to the Cara Adensamer Memorial Fund will honour Cara's memory and spirit by helping an undergraduate student to continue the journey that she was unable to complete.
The Cara Adensamer Memorial Award will first be offered in the 2019/2020 academic year to a female undergraduate student entering her second year of the UBC Bachelor of Commerce program at the UBC Sauder School of Business. Preference will be given to a student who is a member of a sorority group and has made a positive contribution to her community.
Thanks to the generosity of an anonymous donor, a special advance award was presented in 2018/2019 to two women who met the award criteria, but also share a personal connection with Cara. This gift is especially significant for the family, as Cara personally knew and was close friends with the recipients, Abigail (Abby) Bothwell and Patricia (Tricia) Tsamis. Both Abby and Tricia share the same values as Cara and are grateful to be receiving this award.
Award Recipients
ABIGAIL (ABBY) BOTHWELL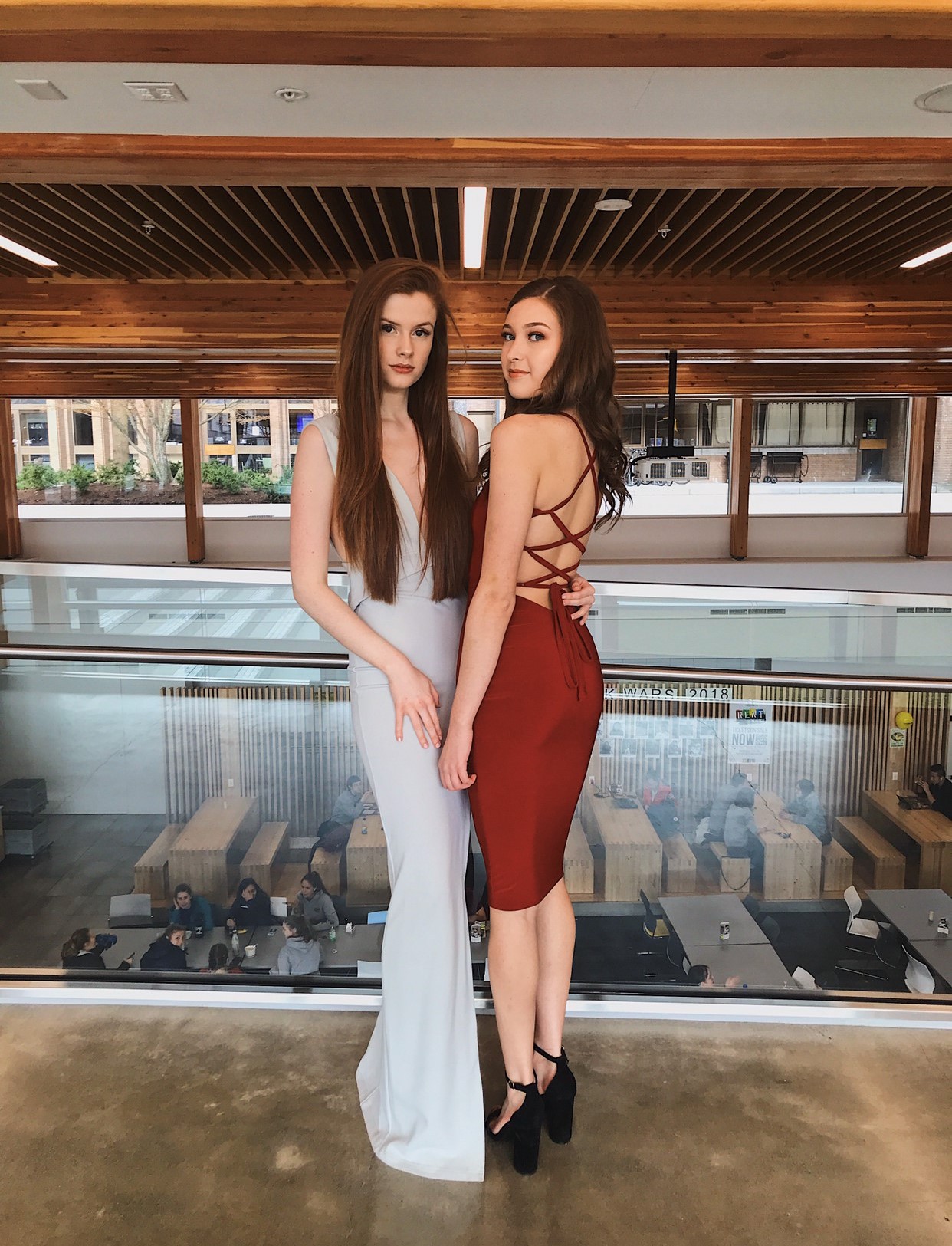 First year is chaotic. I was lucky enough to find someone who would be by my side no matter what moving out of my home of 17 years had in store. Lots of things felt foreign at UBC, but not Cara. Her dorm room felt like my new little home. She was a source of sister-like stability and an individual who provided unconditional friendship and love no matter what the circumstance. I believe every individual becomes a part of your life for a reason, and I could name a million reasons why I was so lucky to have her in my life when I did. I am so grateful she came to sit with me on the first day of econ 101, and I am so incredibly honored to be carrying her legacy through this award. I hope this scholarship gives young women a glimmer of hope and self-assurance amongst the many challenges they face during their first year at Sauder and in UBC Sororities. Though these future recipients will never know Cara personally, I hope they know what an honor it is to be representing such an astounding individual.
PATRICIA (TRICIA) TSAMIS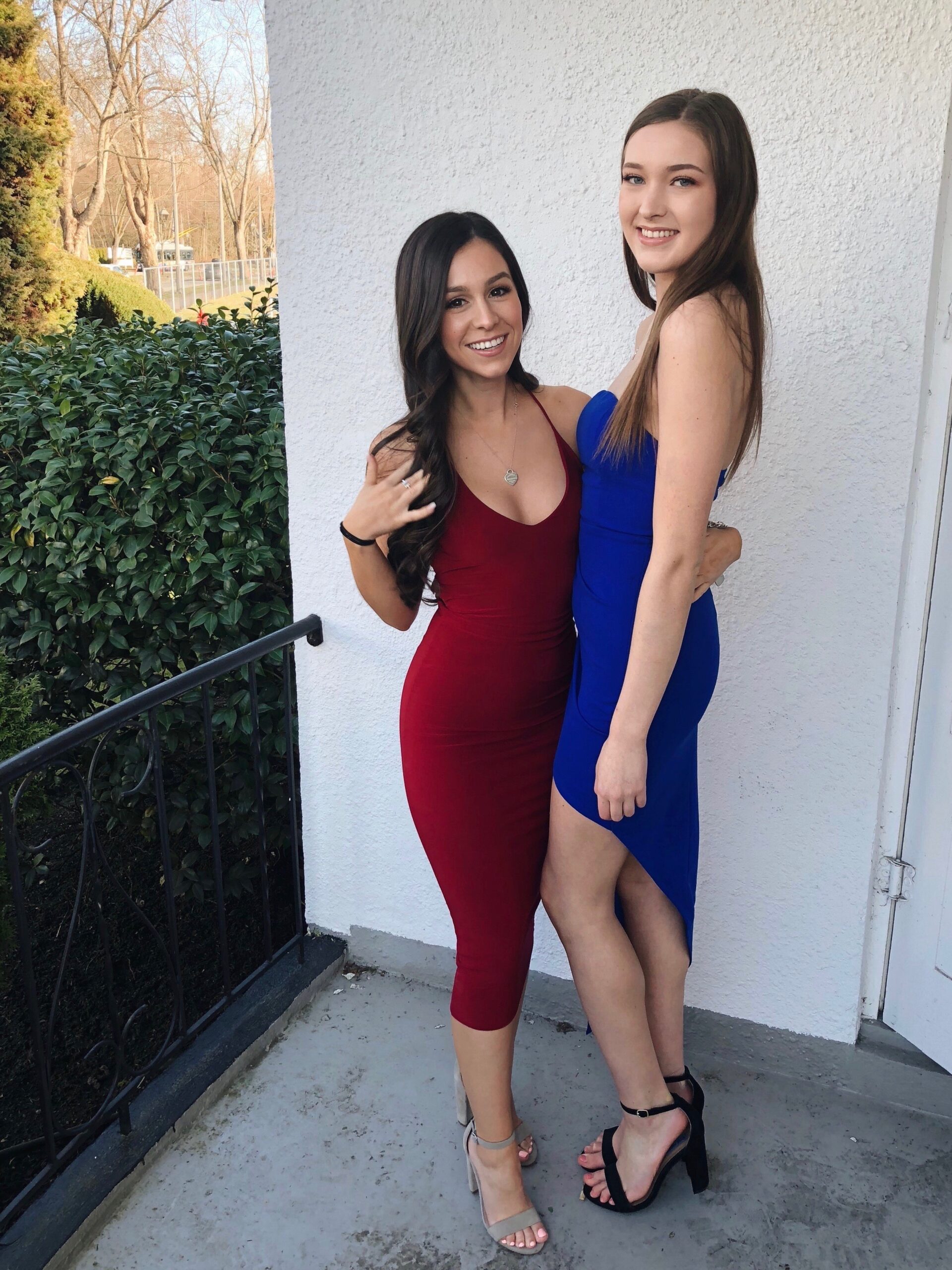 Cara was someone I considered to be one of my closest friends last year and therefore, words cannot describe how special receiving this award is to me. From the first week of classes, Cara was nothing but a caring, generous and supportive friend that I knew was there for me regardless of how busy or stressful her current life was. Being the recipient of Cara's Memorial Award confirms that I hold and value traits similar to those of Cara's, which helped shape her into such a strong young woman.
This award has impacted me both inside and outside of university. As I will never forget how hard Cara worked to strive for academic excellence, this award pushes me to put 100% effort into all my school work no matter how difficult it is or how much I feel like giving up.
Additionally, Cara's positive impact on my life as a friend encourages me to live each day with a more optimistic outlook, teaching me to see the best in every person and situation I am faced with. Although our close friendship was far too short, Cara's contributions to my life will never be forgotten and will continue to motivate me each day.
Read More